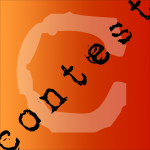 Okay, it's really quite simple. Below are three "First" sentences and three "Last" sentences. All you have to do is write a short story or scene that begins with any one of the first sentences and ends with any one of the last sentences. Please, keep your entries under 400 words. Mystery. Romance. Science Fiction. Angsty or humorous. Write whatever you want.
You have until midnight next Friday, July 31, to submit your entry. Depending on the number of entries, it will take me at least a week to sort through and determine the winners. Yes, you read that right "winnerS." There will be three, chosen by me based on a secret criteria I'll never reveal. First prize will be $50 Amazon gift certificate and a complete collection of Mold-A-Rama animals from Chicago's own Brookfield Zoo. (More on these later.) Second prize is a digital micro recorder – a useful device for when you have a great idea but are far from your computer. (Not recommended for use in the shower, however.) And third prize is a $15 Amazon gift certificate.
As before, paste entries in the body of your email and send to this address. Be sure to include your name somewhere in the email. And please, no attachments. I reserve the right to change the rules at any time.
You might ask, what's the point of this (besides writing fun stuff and winning swell prizes)? Answer: Problem-solving. Sometimes the hardest part of writing a novel is getting from point A to point B. Or point C to point D. Or point R to point S. (Okay, I'll stop.) You know your starting point and you know where you hope to end up… but have no clue how to get there. This exercise is merely a lighthearted way to practice the art of problem solving. See? There's purpose to all this frivolity.
Oh, and one more thing. I figured it would only be fair if I played along, too. So… while you're thinking about what to write, jot down a first and last sentence you want me to consider for my short story. I'll choose one of each from all that are submitted and write a story that I will publish on this very blog for all to see and critique. (Not participating in the contest? That's fine. You can still suggest a first and last sentence for my story. Just drop me an email.)
That's about it, really. If I think of something else, I'll let you know during the week.
And now… the sentences you've been waiting for (and, yes, you can change the gender if you want):
First Sentences
Somewhere between roof and the pavement, Sam remembered where he'd left his wallet.
The sun didn't rise on Thursday.
It was the best of times… no, really, the very best of times.
Last Sentences (Yes, I know the third one is a fragment. It's for all you fragment fans.)
The bottle was empty.
She chose the blue one after all.
Monsters.