This is a totally lame excuse for a post. It's just a bunch of stuff I've tweeted over the past couple of months. Some of you have already been subjected to this madness and would rather be pecked to death by a sparrow than read it again. This isn't for you. This is for those of you who don't tweet…or who were too distracted by tweets about Justin Bieber to notice mine.
Many of these have something to do with writing. The rest have more to do with my personal psychoses. Feel free to offer your diagnosis in the comments.
While you amuse yourselves with this, I'll go write a real post.
*Note of warning to those of you with severe OCD: These tweets are almost all in chronological order (from most recent to…not so recent). Did you notice that word "almost"? Yup. I did this to mess with your head.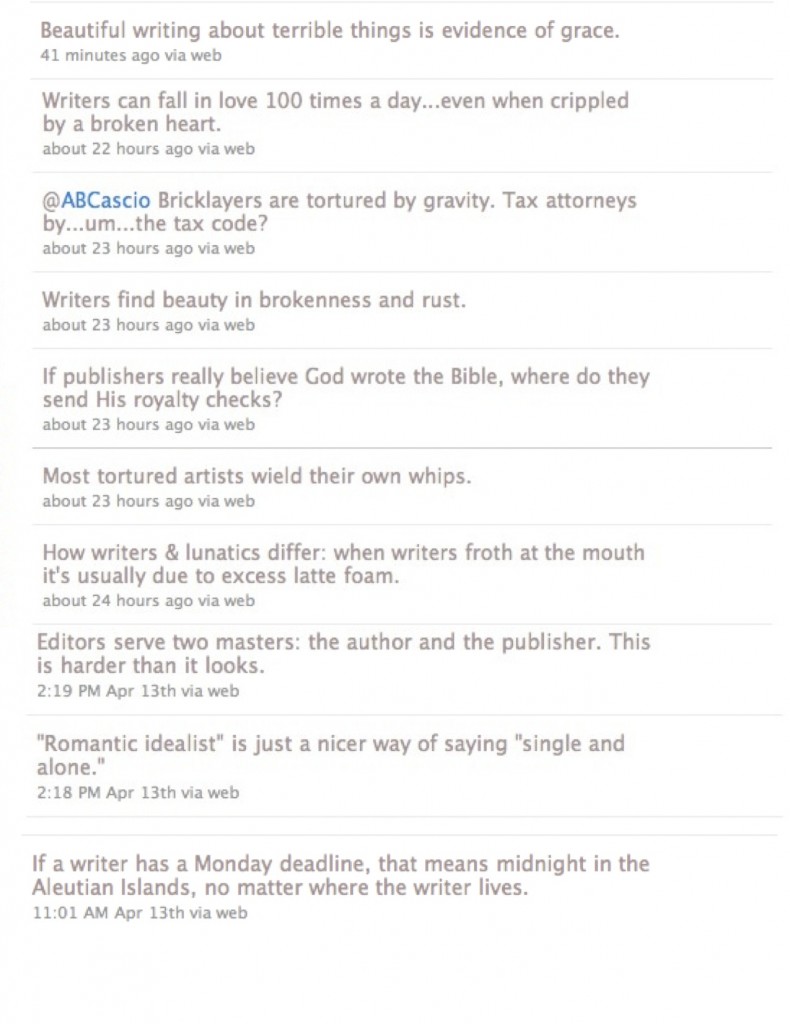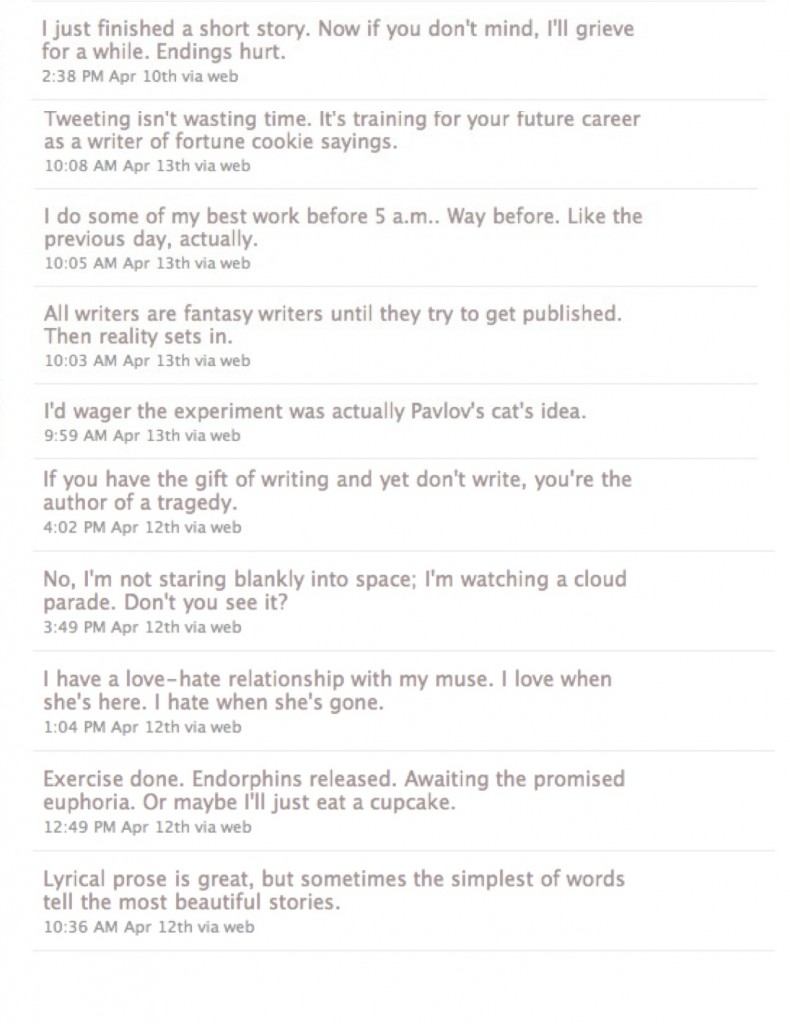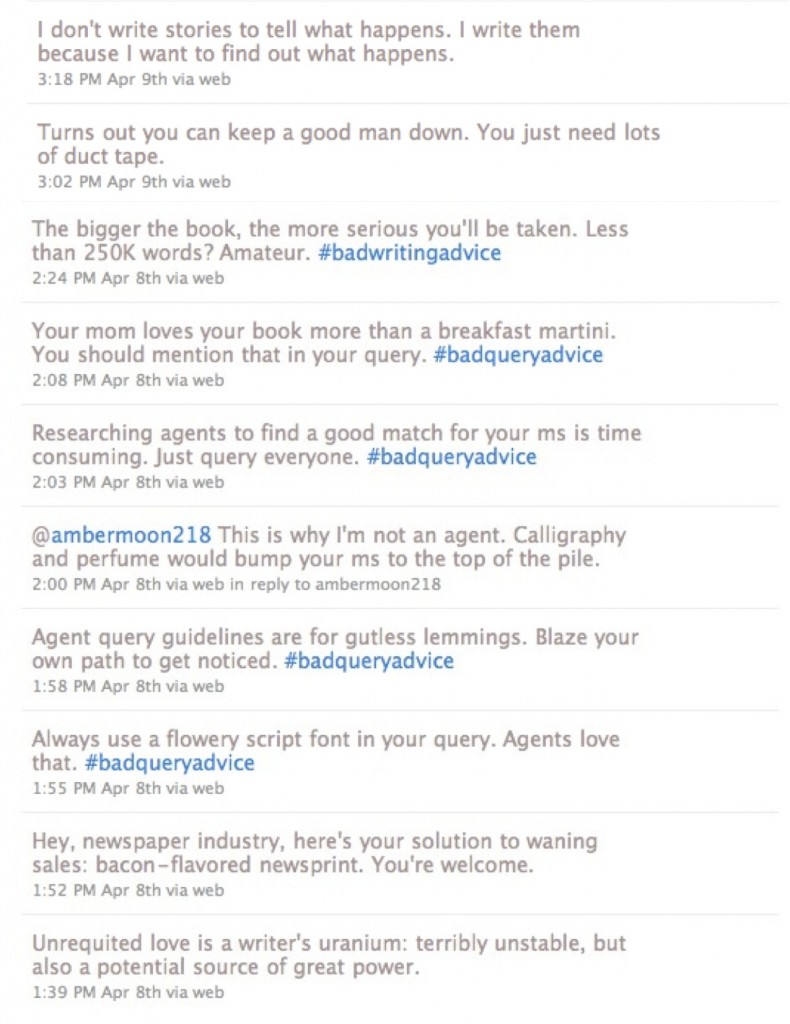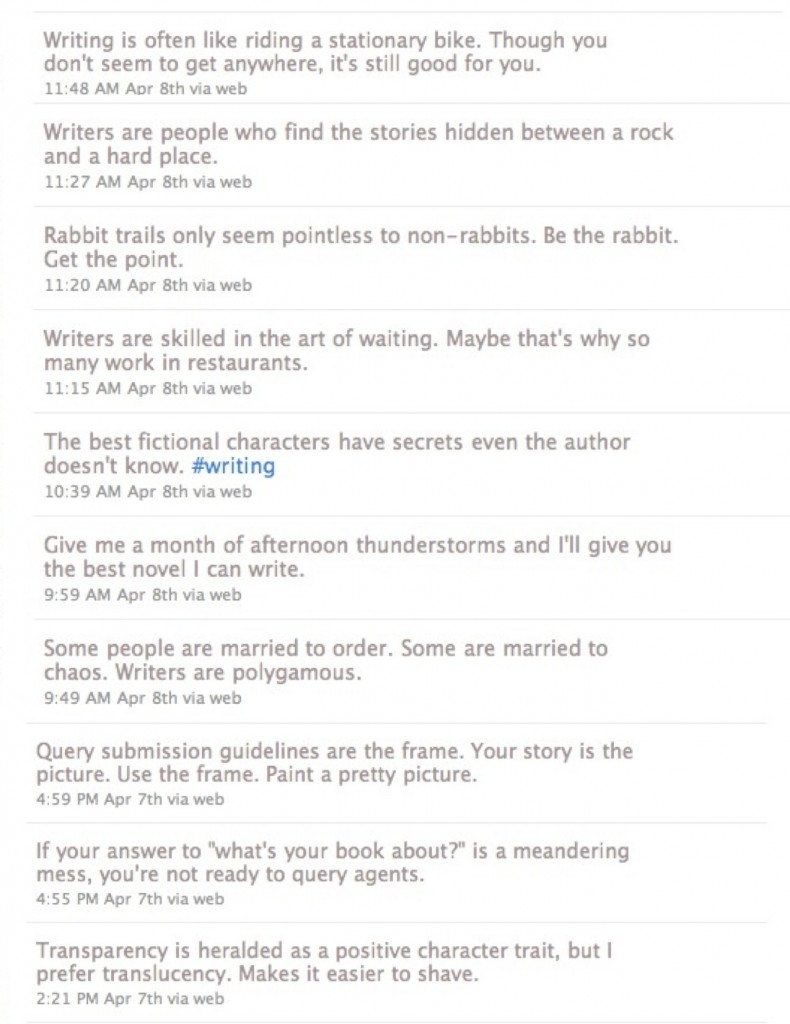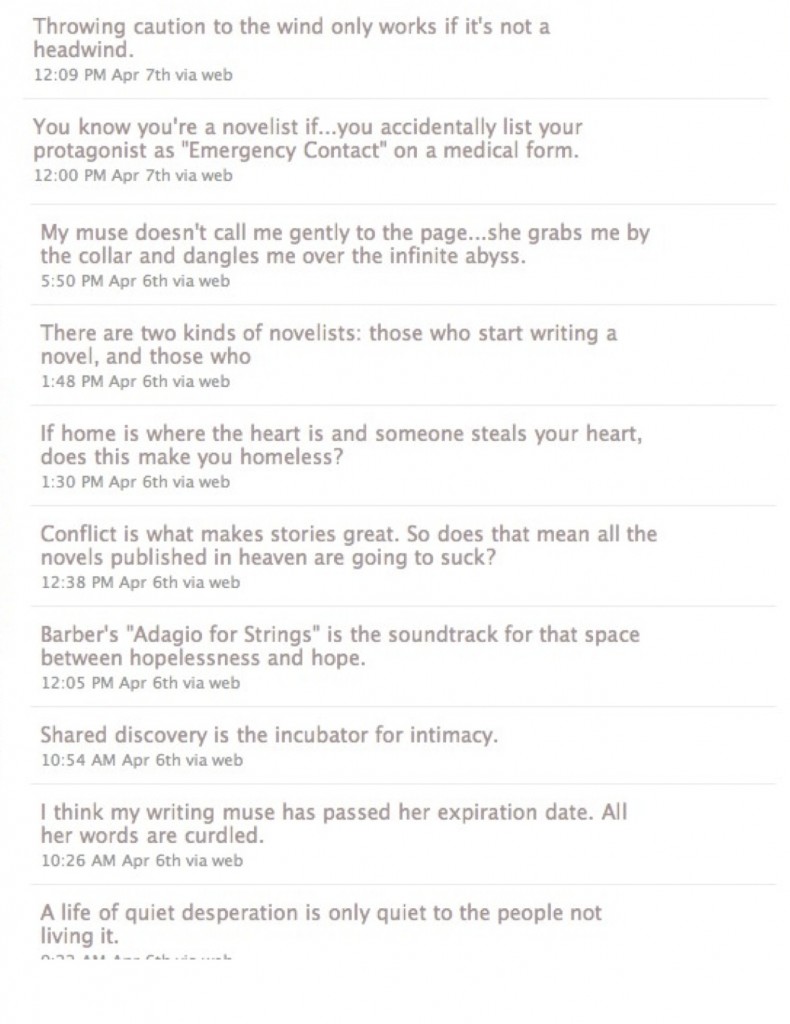 That should do it for today. Now you know what it's like to be waterboarded. Thing is, I've got pages and pages of this crap. So you'll probably see a few more pages the next time I pretend to care about how often I blog.
Now, back to that post I was writing. It's about wasting readers' time with filler.
No, it's not. But wouldn't that be clever and ironic?